Installation guide
Exit Pages and / or Word before installation begins.
Download the «EndNote X9 Mac 9.3.1.pkg» installation package from the IT department download pages, and save it to your desktop.


Double-click the downloaded file to start the installer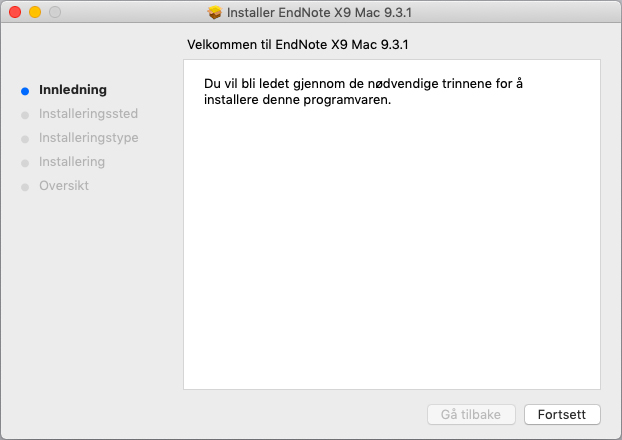 Click «Continue» («Fortsett») so that the installer can determine if there is enough free space on the machine.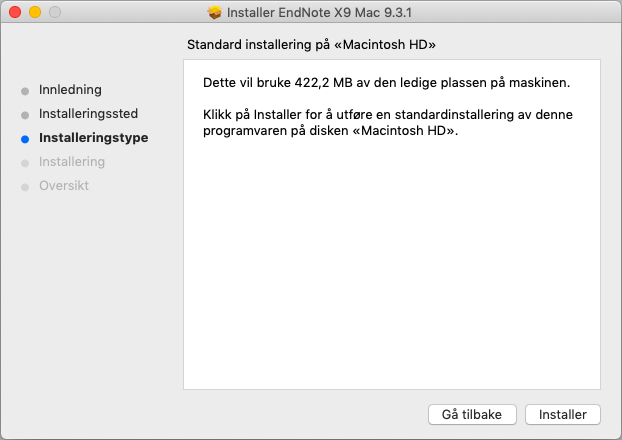 Then click «Install» («Installer») to start the installation of EndNote itself.
A dialog box will then appear showing the progress of the installation.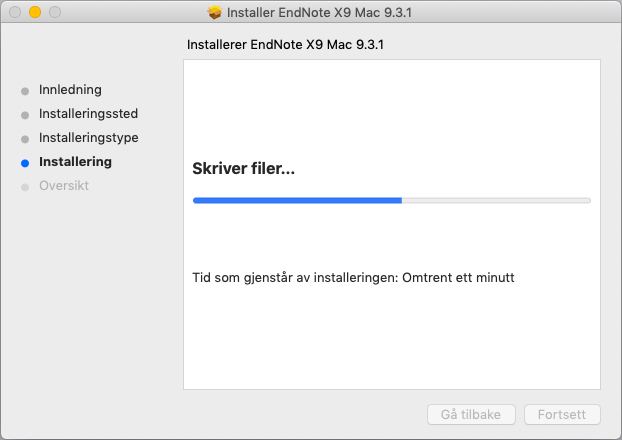 Finally, there is a receipt that the installation was successful.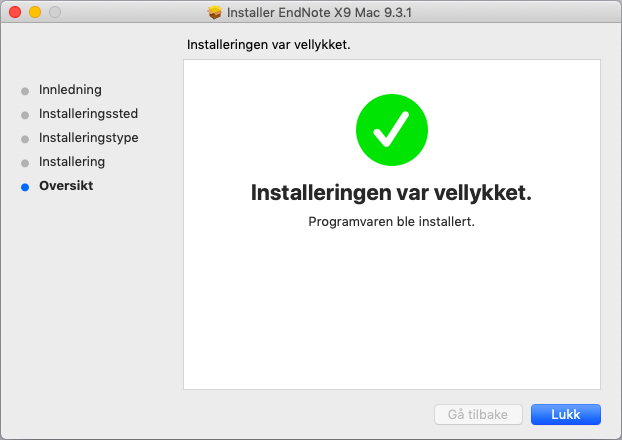 ---
The first time you run the «EndNote X9.3.1» application you were asked to accept the license terms.
Note that one of the points here is that you must uninstall the program when you no longer have a working/student relation to UiB.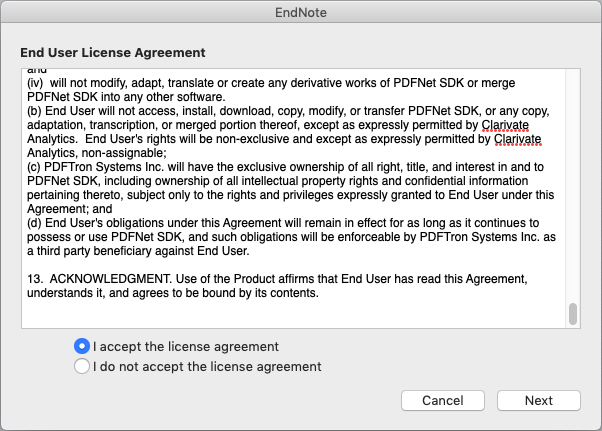 Then a message will appear that there is a newer version of the program. Choose to install it by clicking «Download and Install».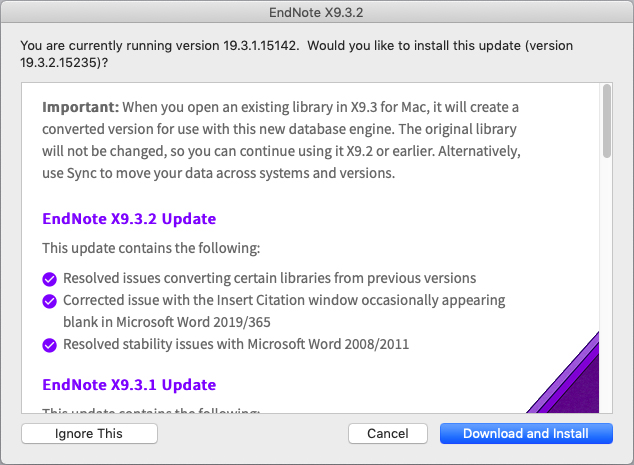 The next dialog indicates that the installer will now search for the EndNote program to be updated. Click «Next».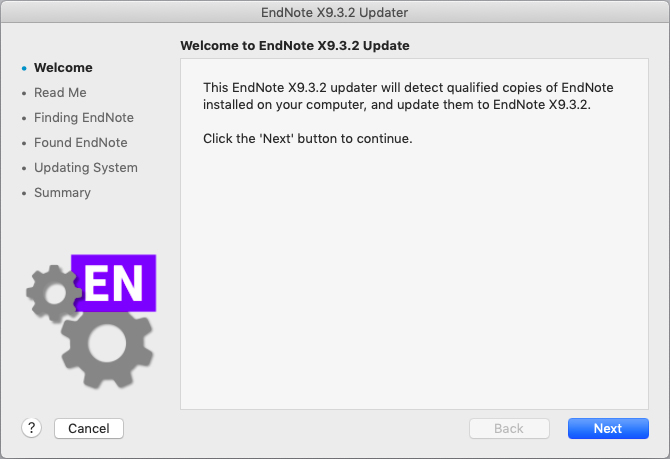 You will then be presented with information on the latest updates.
Click «Next» to proceed.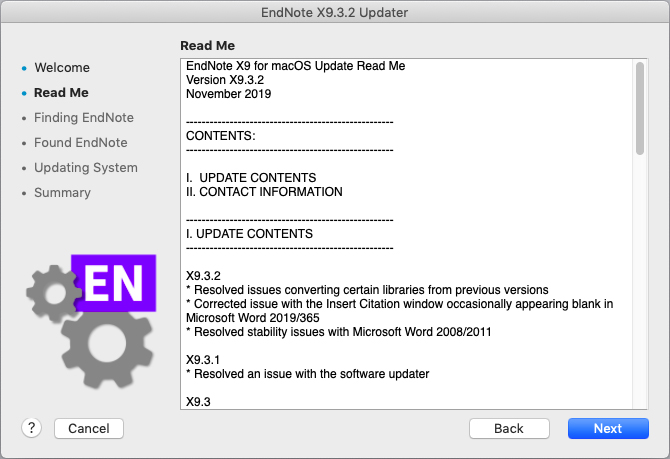 A new progress bar tells you that the update searches for EndNote on your machine.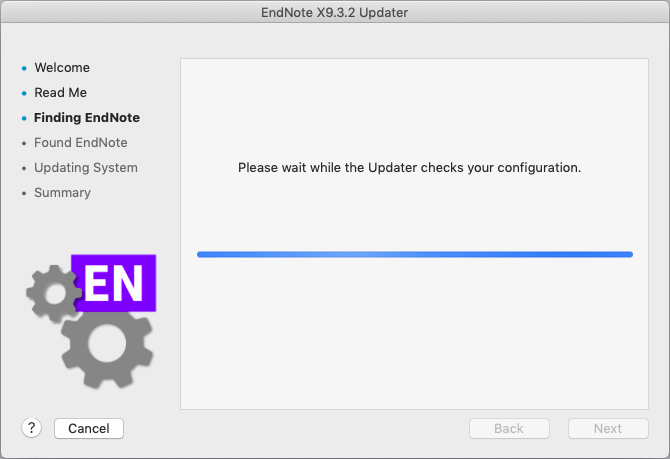 The installer now asks you to confirm that you want the updated version found.
Click «Yes» to start the update.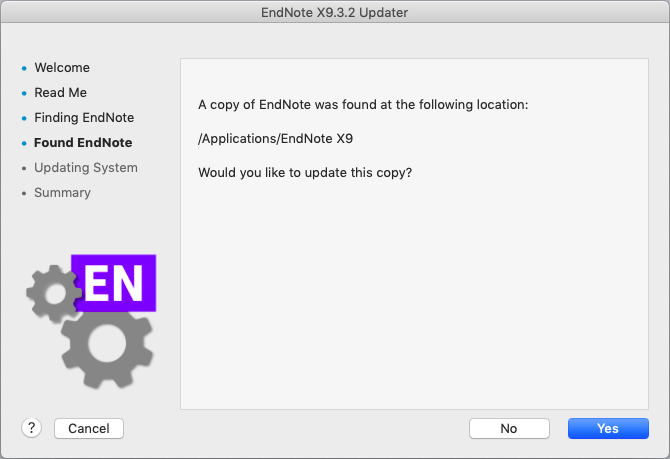 The update ends with a confirmation that the process is complete.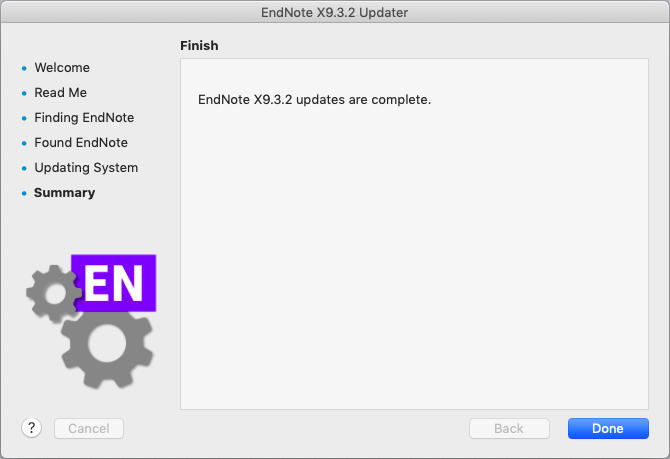 ---
The first time you start EndNote, you will be offered the installation of the Kopernio program, which is supposed to make it easier to import PDF files to EndNote. We do not recommend installing this as it has not proved very effective.
Click «Ignore» this to avoid seeing the offer again at the next startup.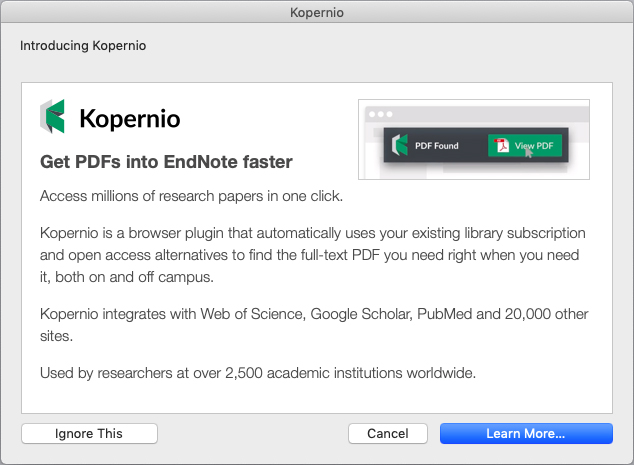 Finally, you get a dialog box that gives some highlights on the functionality of the program.
When closed, the installation and update are complete.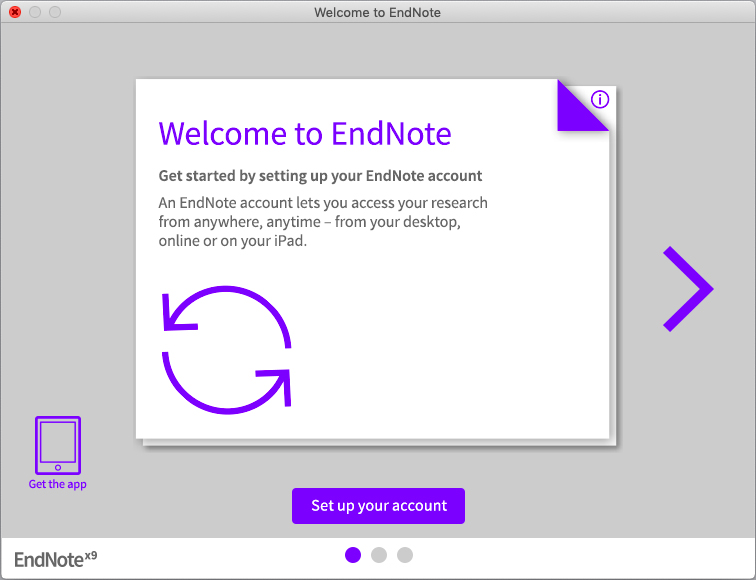 Standard installation of «EndNote X9.3.2» does not provide all the included files for formatting text documents (output styles), searching databases from EndNote (connection files) and importing from external databases (import filter).
These can be re-installed yourself.
Guidance for this is here.
Note: The program is now fully installed, but it can be useful to customize the layout to work best in your daily work. In particular, it is useful to change the link to full text. This will mean that you will have access to more network resources that library has paid for on behalf of everyone at UiB.