Transferring references from Norart
It is possible to save individual references as a file in Norart. This file can then be imported into your EndNote library.
How to:
In Norart
Look up relevant references

Click the title of the one you want to transfer

Select «[RIS]» under «Other formats»



Save the page that appears in your browser as a text file («* .txt»).
In EndNote
Select «Import..» from the «File» menu

Browse to saved file (see above)


Click the «Options» button at the bottom left of the dialog box to bring up more options

Select «Norart – UiB» under «Import Option»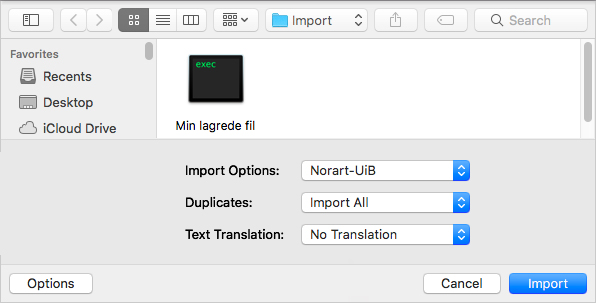 We strongly recommend to always check that the information is in the correct field in the EndNote library